The Stern family owned a haberdashery, linen and textiles shop in Neustadt ad Saale.
During the rise of the Nazis in the 30's conditions worsened for the family. Ultimately, the Stern shop was closed down and Alfred Stern was deported.

For a detailed testimony by Alfred Stern written in 1968,
click here.

From: http://www.alemannia-judaica.de/neustadt_saale_synagoge.htm
Article in Frankfurt Jewish Family Group Sheet dated 17 June 1914


"Neustadt an der Saale

Here, different in age, 71 years wife Fanny Stern born Hellmann, With her a capable, excellent Jewish virtues has passed away.
She was head of the Jewish Women's Association, and her loss will missed by the the needy and the sick. "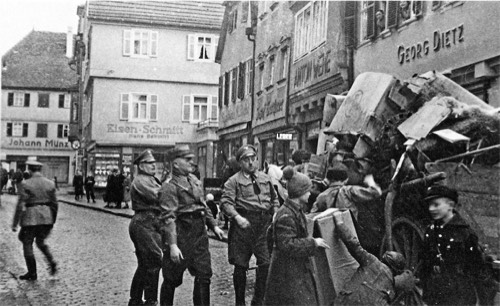 Nazi members clearing out the contents of Israel Stern's house. 1930s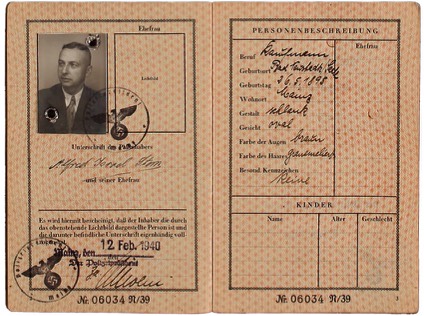 Alfred Stern
i.d. card, 1940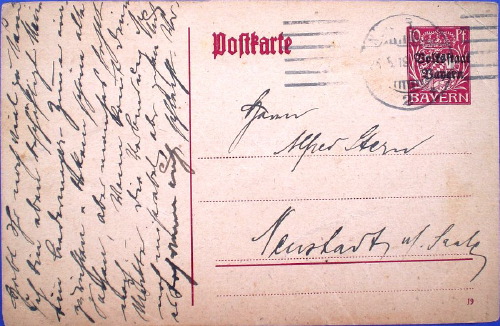 Postcard
From the alemannia-judaica 1925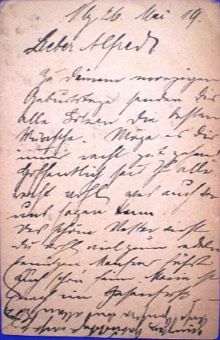 Postcard. Reverse side
From the alemannia-judaica 1925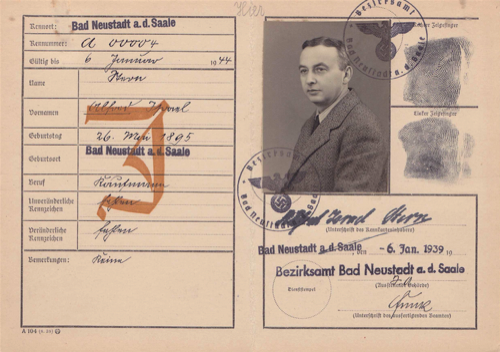 Alfred Stern deportation i.d. card. 1939